When the final mock drafts rolled in, a handful of analysts projected Minnesota to snag N.C. State center Garrett Bradbury with the 18th overall pick.
And when the 2019 NFL Draft kicked off for real in Nashville last night, the Vikings did just that.
NFL Media analyst Daniel Jeremiah, who most recently mocked Bradbury to end up in Purple, reacted to the pick by immediately saying "well done" during the NFL Network broadcast.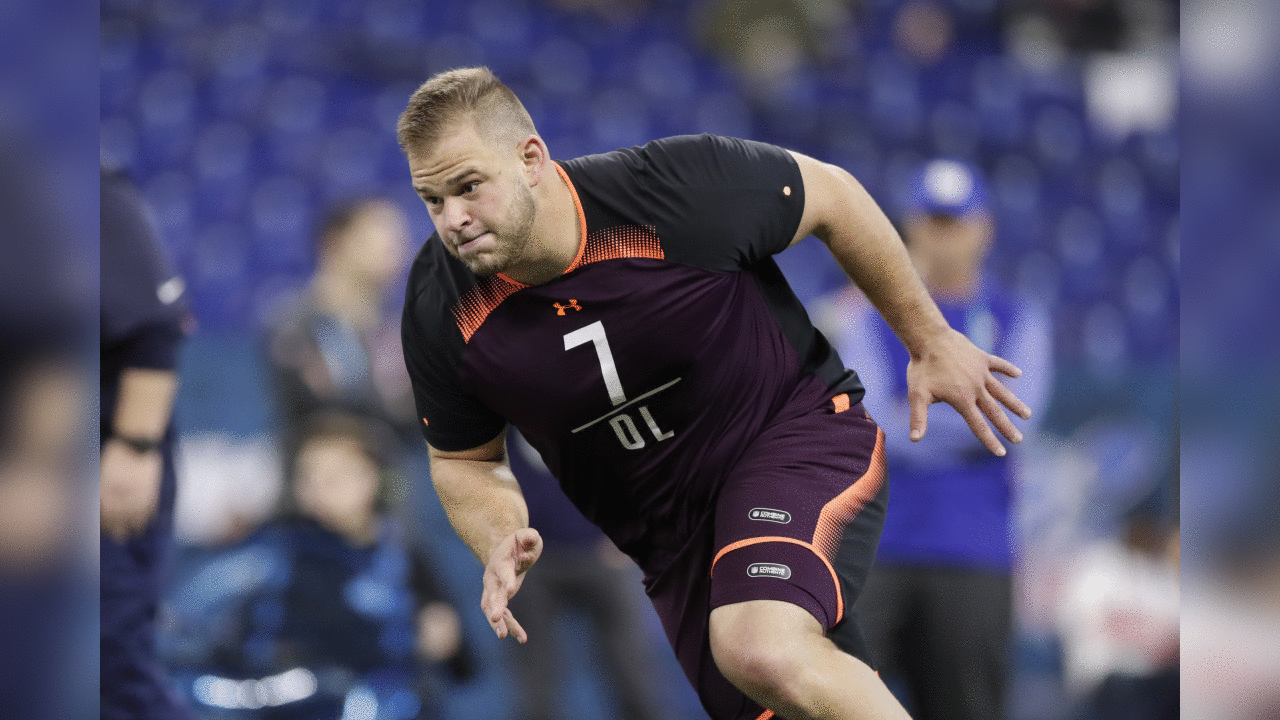 "Kirk Cousins, we don't have video of him, but he's celebrating along with Garrett Bradbury," Jeremiah said. "This is the best center in the draft and one of the best to come out in the last handful of years. I call him the 'Grim Reacher,' Coach [David Shaw], because I've never seen somebody reach more guys in the run game than what Garrett Bradbury does.
"He is outstanding with his quickness," Jeremiah added. "You think about guys he reminds you of, you go back and look at Jason Kelce and Ryan Kalil, he is that type of center. The quickness is off the charts."
ESPN's Todd McShay also predicted the Vikings would use their first-round pick on Bradbury.
On a conference call with media members in March, McShay called the center "clearly the best interior offensive lineman" in this year's draft class.
"You look at it, and I think if you can get a player of his quality there and know that you have a plug-and-play starter for the next eight, nine, 10 years … you have to feel pretty good about it," McShay said.
"Bradbury has great agility and is quick off the ball in run blocking," McShay said.
Months before Bradbury stood on the stage with NFL Commissioner Roger Goodell, he was praised by analyst Lance Zierlein in advance of the NFL Scouting Combine in Indianapolis.
Zierlein wrote in Bradbury's NFL.com bio that his "body control, core strength, movement skills and intelligence check very important boxes" for teams looking to bolster the interior of their line.
"His pass-pro tape against Clemson proves he can hold his own against a variety of pass-rush flavors, while his strength and athleticism make him scheme flexible," Zierlein said. "He is a candidate to become an early and long-time starter in the league."
"Minnesota's No. 1 goal this offseason has been to find ways to keep its $84 million quarterback upright. Bradbury is nasty, versatile and tough. He had a great week in Indianapolis at the combine and is projected to be a Day 1 starter in the NFL at one of the three interior OL positions." – Schrager's explanation for projecting Bradbury to the Vikings
"Bradbury has outstanding athleticism and mobility for the position with the alert awareness required to lead an offense. He can be knocked off balance at times, but he is quick to recover and understands the biomechanics of the position. Overall, Bradbury will have the occasional trouble vs. power, but he is exceptionally quick, instinctive and tough, ideally suited for a zone-blocking scheme in the NFL where he has Pro Bowl potential." – Brugler in his 2019 NFL Draft Guide
As much success as N.C. State has had in the NFL draft recently, it hasn't produced first-round picks in consecutive years since 1979 and '80.
And 1980 is the last time a Wolfpack offensive linemen, the great Jim Ritcher, went in the first round.
Charlotte's Garrett Bradbury figures to knock off both milestones on Thursday night at the NFL draft. The athletic N.C. State center (6-foot-3, 306 pounds) is projected to be a first-round pick and the first center off the board.
With defensive end Bradley Chubb going No. 5 overall last year, that would give N.C. State back-to-back years with first-round picks. That hasn't happened since running back Ted Brown, the ACC's all-time leading rusher, went to Minnesota (No. 16 overall) in 1979 and a year later the Buffalo Bills made Ritcher the No. 16 overall pick.